This article will briefly guide you on how to review your test results in the Heru portal.
After the patient takes the test, the results will appear in the web portal under the 'Results' tab.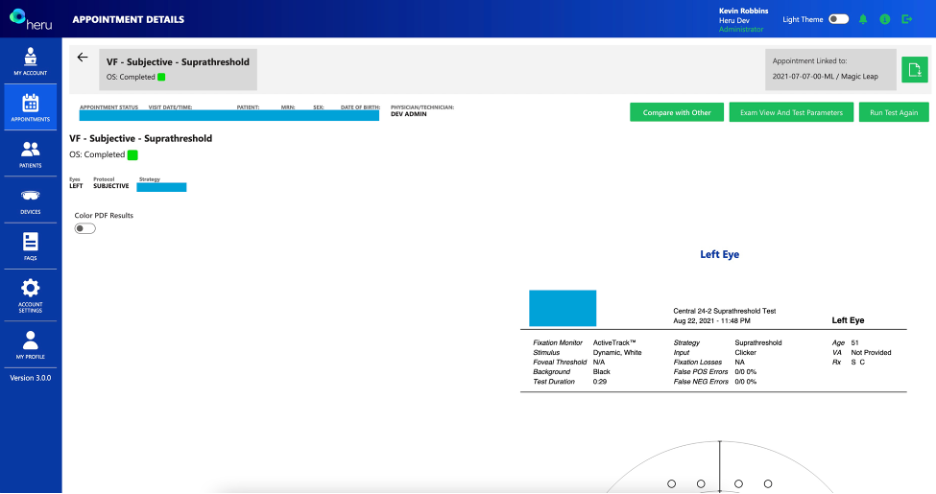 The portal also has an option to compare tests side-by-side, by selecting Compare with Other.

Options include:
Select Test Completed On (options:Any Time, Last Year or Last Month)
Include in Comparison (options:Both Eyes, Right Eye Only or Left Eye Only)
Visual Field Types (options:Subjective Supratheshold or Subjective re:I Threshold)
On dropdown, select the dates you are wanting to view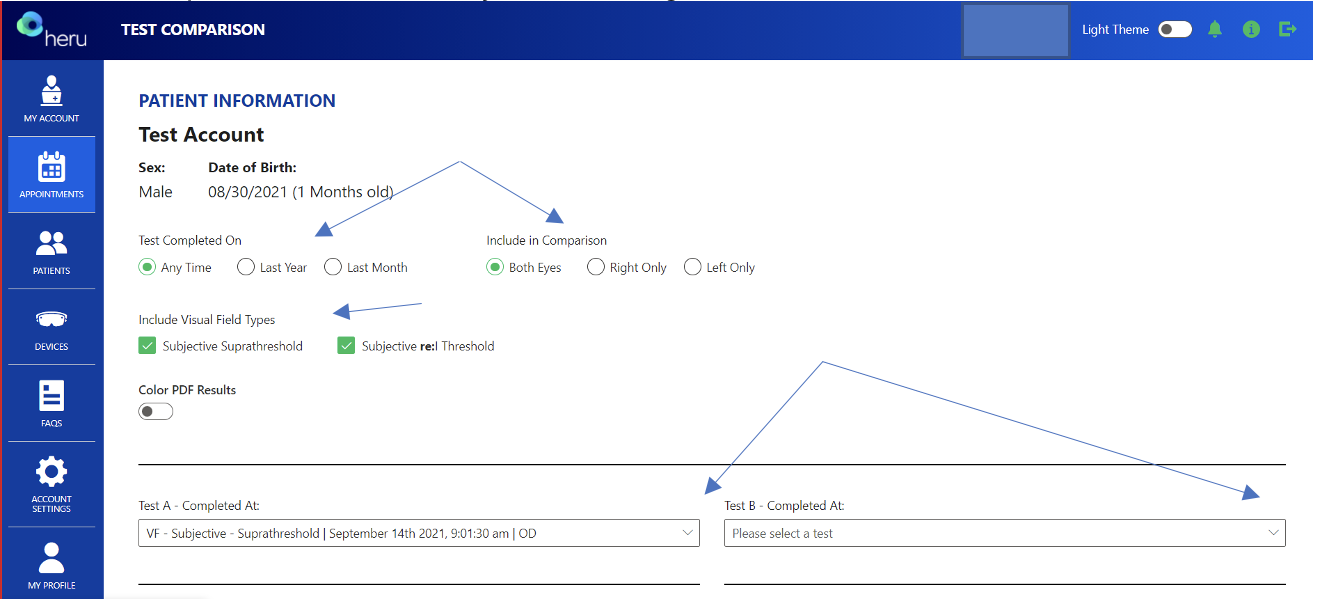 Results can also be found by clicking on the 'Appointments' button located on the left hand side of the portal.
Search for a specific patient by entering their name in the search field located in the top-right text field.